Sony Xperia S (coming soon…)
By: Alodia Phan
Experience the all new Xperia S by Sony 😀 – Stay updated on this, because its hot! ;D – My Fave Smartphone!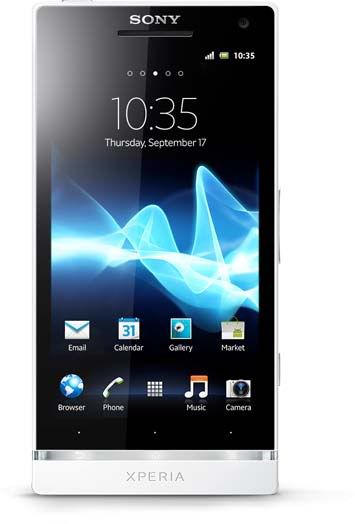 12 megapixel camera
Ready for some hard camera facts? Try 12 megapixels. 3D sweep panorama, front-facing camera (1.3 MP 720p) and HD video recording (1080p). Sony Exmor R™ for mobile image. 16x digital zoom. We could just go on and on.


PlayStation™ certified
This PlayStation® certified smartphone is built upon the gaming expertise of Sony Computer Entertainment. Buy and download games straight from your Xperia™ S – with new titles released continuously, boredom is not an option.




Entertainment at the speed of delight
Be entertained and be inspired. Now shoot and save your best snaps super quick. The 1.5GHz dual core processors do everything at the speed of light. So download and play games, browse the web and watch videos, instead of watching them load.


4.3" HD Reality Display with Mobile BRAVIA® Engine
Enhanced contrast. Richer colours. Less image noise. The Reality Display with Mobile BRAVIA® Engine makes the super-wide, 4.3″", LED back-lit screen sharp and crisp. And through reduced light reflection, the picture stays clear when you're outdoors too. BRAVIA is a registered trademark of Sony Corporation.

Exmor R
Sony's Exmor R™ for mobile CMOS sensor lets you capture high-quality, bright pictures and videos in poor light conditions. Exmor R is a registered trademark of Sony Corporation.


Sharp chatting in HD
Chat away. Sharper than ever. Xperia™ S has a 720p front facing camera which gives a sharp image, even when you move around. It's perfect for video calls with Google Talk™ or Skype™*. Skype™ for Android available for free from Android market


Powered by Android
Make sure you always have the latest Android version installed. Xperia™ S is launching on Android™ platform 2.3 (Gingerbread) and will be upgraded to Android™ platform 4.0 (Ice Cream Sandwich) during the second quarter 2012.

Connect to your TV via HDMI
Connect your Xperia™ S to your TV and cuddle up in the sofa. The HDMI connection lets you view pictures and videos from your phone on your TV screen using your TV remote control.


You choose – Android Market™
Download any application you want from Android Market™ and customize your Xperia™ S to make it exclusively yours.

The place you call Home
Where's best for you? Email top right? Music player bottom left? You decide. With four extensions to your Home screen, you've got plenty of space to put things where you want. Just remember to flick left or right to find them.

Wi-Fi connect
Connect the quick and easy way. On the move. In cafés. At the airport. Your Xperia™ S has Wi-Fi support.

More control over your media
Exercise more control over how media files get transferred and stored. Select MTP mode to transfer files if you want to limit the risk of data corruption or select MSC mode if you want to have more control over the data storage.
Related Entries / References / Links :
Sony Xperia S – Official Site
Sony Xperia S – Technical Specifications
Sony Xperia S – Images