McDonald's Coca-Cola Can Glass! Grab Now!
by: Revengsky Joseph D. Reyes (a.k.a rjdreyes)
Me and my Wife decide to go on McDonalds yesterday to avail the Coca-Cola Can Glass, Luckily, her colors are available, she choose the color Pink and I get the Purple. We already have a blue color can glass, and still need to collect three more.
To avail the Coca-Cola Can Glass you must first to purchase a McDonald's Extra Value Meal, then add P25 pesos for your favourite Cocal-Cola Can Glass.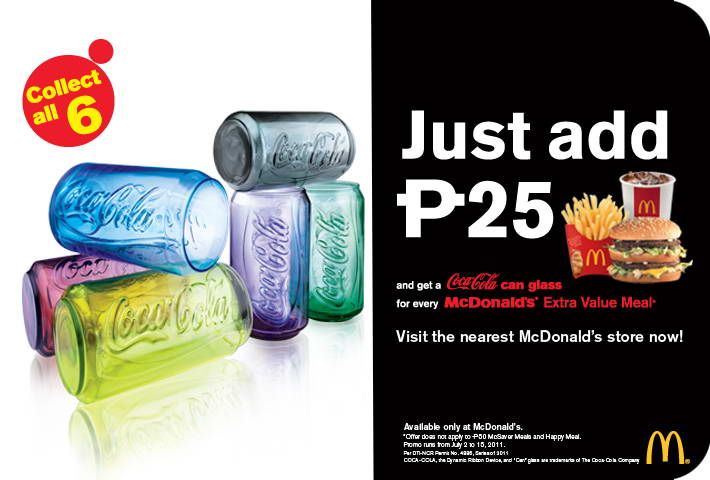 The available colors are : Blue, Pink, Purple, Lime, Charcoal, Green. Promo periods from July 2 to July 15, 2011. Available only at McDonald's. Promo extends up to the end of the month of July. So what you're waiting for, grab now! Visit the nearest McDonald's store now!
Related Entries /  References :
For more info visit McDonald's Philippines Website