Chainfire3D for root Android devices to maximize your gameplay with OpenGL driver
by: Revengsky Joseph D. Reyes (a.k.a rjdreyes – jcyberinux.com)
Attention: For Android devices with root permission only! Use this application on your own risk.
Sluggish and unresponsive gameplay? Need a boost on your GPU capabilities? No worries mate! You got a buddy in here, Chainfire3D does the job providing OpenGL driver and other plugins to boost your gameplay performance.
What is Chainfire3D / Features? Chainfire3D is an intermediary OpenGL driver. What does that mean? It means that Chainfire3D sits between your apps and the graphics drivers, and can intercept and/or change commands between the two. It has some built-in functions, and can be further extended with plugins to provide extra functionality. Features include reducing texture size and quality to reduce memory use and potentially increase game performance, as well as increasing memory use potentially increase performance. If you also install the (experimental) EGL driver, AND your GPU supports it, AND you have the Pro version, you can enable 4xMSAA or 16xMSAA on a per-app bases. This can drastically improve image quality!
Review: It's a free android application for root users only!, quite technical on configuration especially if you don't know about OpenGL driver configurations and other plugins in order to take control over your GPU. For better results, test it on your Android devices with 1Ghz+ specs. Does it improve your GPU/gameplay performance? Yes it does! But of course, the results varies on the Android devices you have, I got Sony Xperia Neo V and Alcatel Smartphone with 1Ghz specs, the results drastically change my gameplay within other of games like Temple Run 2 and Subway Surfer.
My only problem was the extended features in which, the Chainfire3D Pro have. But all in all, it's a must have for the improvement of the gameplay, then before you buy the Chainfire3D Pro version.
How to install to your Android devices? Simple. click here.
See the sample screenshots: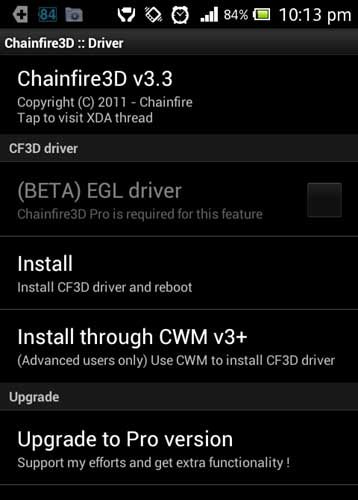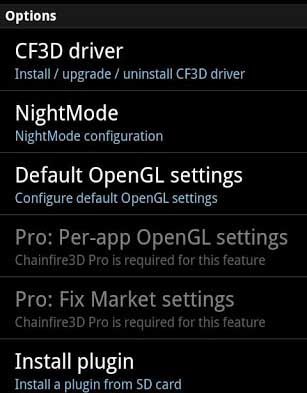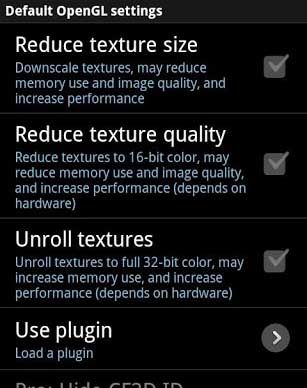 For more info and to download Chainfire3D [root] visit the Google Play Store or simply click here.
Cheers! We hope this tip helps you out! 😀
(Note: Tested on Samsung Galaxy SII, Sony Ericsson Xperia Neo V, and Sony Xperia Sola, it may work also on other Sony Xperia and Android Smartphones, but still I'm not sure about it. Just see for yourself, if you own one.)
(Disclosure: Sony(Sony Xperia Sola, Neo V), Samsung(Galaxy S2) and Android OS, Chainfire3D, Applications Logo/Images/Pictures has a respective copyright. I used it for demonstration purpose only.)
Related Links / Articles / Entries / References / Sources:
Chainfire3D for root – Official Google Play Store
Android Games doesn't launch? then used ChainFire3D
BUY SONY XPERIA SMARTPHONES AT AMAZON US: