Solution: XPERIA Smartphone – Android QWERTY Layout keypad mistype while on key press on messaging or web browser
by: Revengsky Joseph D. Reyes (a.k.a rjdreyes – jcyberinux.com)
Recently, I have problems on typing on my Android QWERTY Keypad using my XPERIA Smartphone. When, I type too fast or a sudden quick change on pressing another keys, it press and output a wrong key or letter.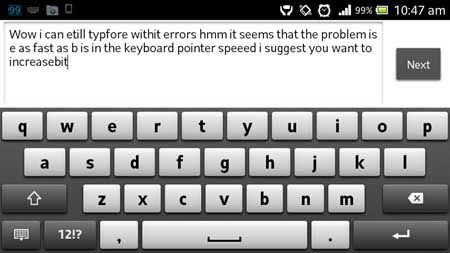 At first, I thought it is probably my big thumb, but I check and make sure that I able to press the right key, however, the issue still persist.
So checking my keypad options would be necessary to solve the issue.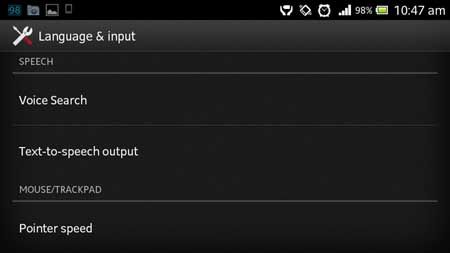 Go to Settings, then Language & input, then go to Mouse/Trackpad section.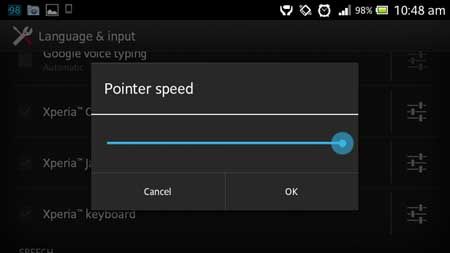 From there, press tap the Pointer Speed, try to play your own settings here, this is my work around that solve my issue regarding key press on QWERTY layout keypad on messaging.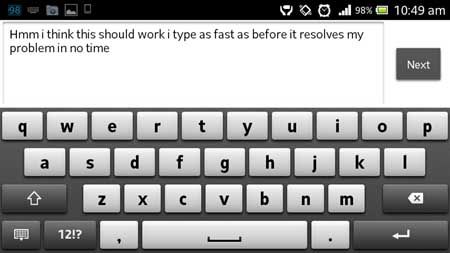 USING IT WHILE ON CHARGING MODE
Another thing, if you using it while on charging mode, try to remove the usb charger then try to type again.
You can also try to install GO SMS Pro, which is a messaging app for Android works well on any Android Smartphone. On web browser you can try Firefox or Google Chrome which entirely free to download via Google Play Store.
Cheers! We hope this tip helps you out! 😀
(Note: Tested on Sony Xperia Sola, it may work also on other Sony Xperia and Android Smartphones, but still I'm not sure about it. Just see for yourself, if you own one.)
(Disclosure: Sony – Xperia Sola and Android OS, GO SMS Pro, Applications Logo/Images/Pictures has a respective copyright. I used it for demonstration purpose only.)
Related Links / Articles / Entries / References / Sources:
GO SMS Pro a free and personalized SMS messaging app
Firefox for Android – Google Play Store – Official Site
Chrome for Android – Google Play Store – Official Site
BUY ANDROID SMARTPHONES AT AMAZON US: