Top 5 Amazing Smart watches of the Year
There are two main reasons to wear a watch: function and fashion. Since a hundred years ago, watch designers have been working actively to create highly fashionable watches, but the functions are basically the same: to tell time. A few decades ago, there have been several watches' features that have managed to creep in the market such as chronographs, tide monitoring, altimeters, and more. Yet, none of these functions can really blow a mind. In 2012, finally, some real and useful watches have emerged in the market. They are called smart watches, and they can work with phones and cloud technology to help its users stay informed, fit, and connected.
Here are the top five amazing smart watches of the year 2012:

WIMM One Watch
WIMM is a smart phone that is not completely bound to a phone. It also has the capability of getting updates through Wi-Fi. More than just a phone companion, this watch comes with a custom-version of Android, a micro app store, and a completely new platform that is capable of delivering social updates, weather, news, and more from the cloud system straight to your wrist. Unlike other smart watches, WIMM's display never goes dark; it continues to display the present temperature, date, and time.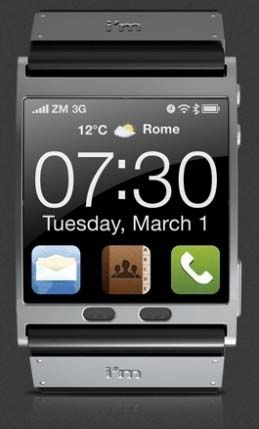 I'm Watch
This Italian smart watch is the most stylish amongst its rivals. It comes in a wide variety of styles, materials, colors, and shapes. Aside from its good looks, this watch comes with a tough set of applications that allow the user to read social updates, receive email, play music, and more, as long as it is connected to the phone through Bluetooth. Moreover, it comes with a built-in mic and speaker, so the user can make calls directly from his or her wrist.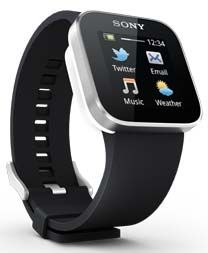 Sony Smart Watch
This smart watch is a less expensive option for WIMM and I'm Watch. It comes with applications that allow the user to browse social updates, read emails, and listen to their favorite music. An active Bluetooth that connects only to an Android phone is required for this watch to use its features and to make calls.

Motorola MotoACTV
This smart watch makes an ultimate watch for many runners. It uses GPS system to track their run routes, upload their progress to the cloud system, and calculate their burned calories. It also allows the user to listen to their favorite music.


MetaWatch
Not as flashy as its rivals, MetaWatch features a black and white display that provides updates from the phone applications like SMS and email. Its home screen though, can show tons of information, including the total number of missed calls, SMS messages, unread emails, and weather updates.
About the Author: This post was written by Diana who is a passionate blogger from Manchester. Apart from blogging, she does research on payday loans. Reach her @financeport.
*Disclosure: An important note, we are just sharing this information to the public, provided by our source, WIMM One Watch, I'm Watch, Sony Smart Watch, Motorola MotoACTV and MetaWatch (Logos / Images / Descriptions) has respective copyrights.
LOOKING FOR SMART WATCHES? BUY AT AMAZON US!

Related Entries / Sources / Articles / Links / References:
WIMM Product Official Site
i'm Watch Official Site
Sony – Smart Watch Official Site
MotoACTV Official Site
METAWATCH Official Site