Testing WordPress 3.2 Beta Release Candidate
by: Revengsky Joseph D. Reyes (rjdreyes)
I'm currently testing WordPress 3.2 Beta RC-1 and updating to WordPress 3.2 Beta RC-3.

Looking good to the new default Twenty Eleven 1.0, currently loving it. I like the black layout better than the old white layout. I think on the physical interface pretty much the same as the previous version, maybe minor changes on the outside.

I need this one for the upcoming and updates about the Beta Releases Updates. Sooner i realized that i needed badly to reconfigured my previous installed WordPress Beta 3.2 RC-1, i downloaded the RC-3. Maybe i try to used that later on. 🙂 I think with this plugin, it will currently update me for any changes they made on the beta releases.
One thing i notice, that they made changes on the menu of the side bar. They put an highlight gray background color on what currently used Menu. Nothing big changes on the admin interface so far…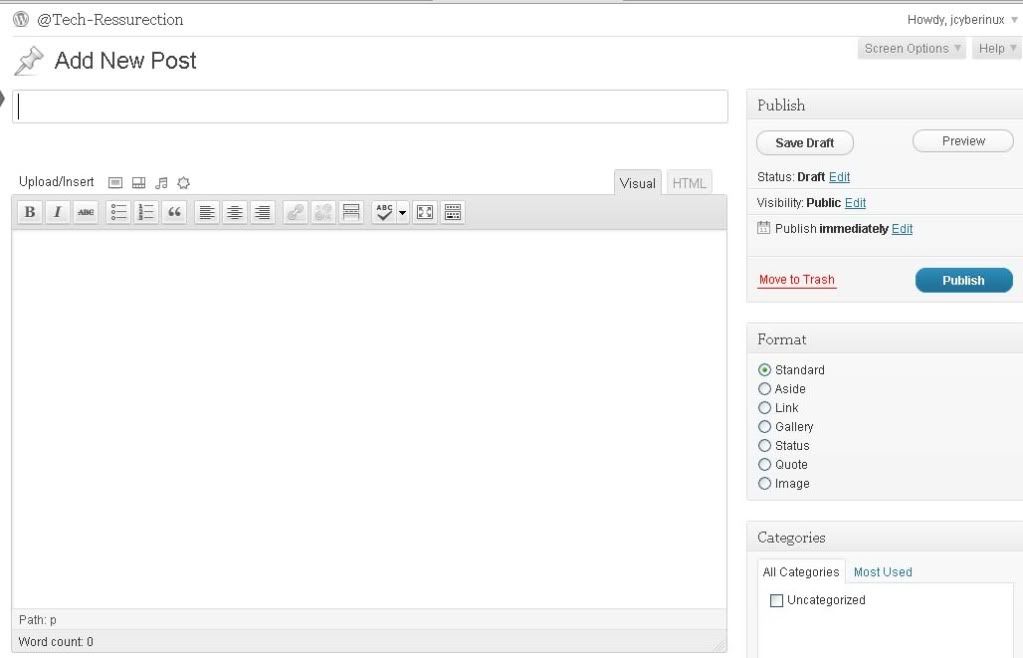 Notice there's an option Format, when you try to Add New Post. The way i see it, it tells you about how your contens will be viewed or read on the Publish Post.
So far no major changes on the interfaces, i guest the speed and processing of the contents, will try to compared it to the previous version like WordPress 3.1.4. I will try to conduct an experiment on both of them on the localhost in my laptop.
That's it for now. I'll be watching the upcoming beta releases and try them to see what's new. 🙂
Related References:
About WordPress 3.2 Beta Release Candidate
About WordPress 3.2 Beta Tester Plugin