Starmobile Diamond – Gallery Images and Technical Specifications, Review (with Dragontrail Glass, BSI camera, and a HD Smartphone)


Catch the gem of the new Starmobile Android Smartphone, the Starmobile Diamond, A smartphone with a scratch and splash proof HD display and rear 12.0 and front 3.0 megapixel camera with backside illumination.
Price ranges: Php 9,900 as of (April 2013)
Here are the Technical Specs and Images of Starmobile Diamond:
(click here to enlarge specs)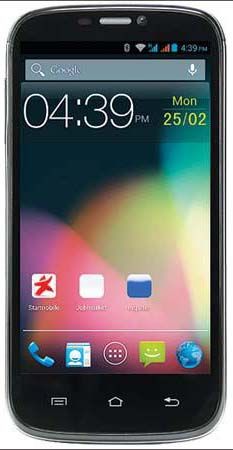 Good points for this Android Starmobile Diamond Smartphone:
Android 4.1 Jelly Bean
Dual SIM
Larger Display Screen with protection
Impressive Resolution
Solid and sturdy design
Good image quality on cameras
Downsides (in my opinion):
Sometimes there were sluggish/unresponsive
Unecessary apps/bloatware
Mediocre battery life, you may need spare battery or battery saving apps
4GB ROM (internal memory is too low, in my opinion)
Overall Performance rating: 85% (Graphics, CPU, RAM, Storage, Responsiveness, Battery Life) – If you are going to rate this Smartphone, I guess, you can't compete or compare it to other high-end Smartphone with an international brand name. You may able to surf, play and watch videos as well as take pictures/images as an average Smartphone should be. Battery Life on Smartphone is important, especially watching videos. As I run some test, playing on a 2 hours movie with 50% brightness, and full charge battery. After I watch it, my battery drains to 60%. Standby time you may rate it as from average to below average varies on usages (loaded apps, brightness, etc…)
For the construction of the Smartphone, is well-made and built, from the top side is the power button, micro USB slot, 3.5mm ear headset, from the left is the volume keys, you may find the microphone from the other sides. The front part, you will see the 5.0 inches IPS Screen, the 3.0 MP camera from the top, plus the sensors and earpiece, and the bottom of it is the Menu, Home and Back touch sensitive buttons. At the back part, you will see the 12 MP camera, with Dual LED flash, and the bottom of it is the loudspeaker. Camera gives me more impression because of its quality/features. HDR and zooming capabilities is impressive. OS/Apps/UI you may compare it just like a stock Android OS. There are some revision/pre-loaded/add-ons you can see here like Wallpapers, Notification bar, and pre-loaded apps (Website Links, Office Apps, Tools). But usually, for some pre-loaded apps in here, can be useless or can be downloaded on the google play store, it shouldn't be loaded by default. It some apps cannot be deleted, and these are bloatware. So might as well to stick with it or ditch it.
Verdict (My opinion): As for the Starmobile Diamond, they should come up with more internal storage device rather than 4GB, although you can store it up with the expandable micro SD slot up to (32GB). They also should remove unnecessary default apps, and consider buying spare battery or battery saving apps for this phone. If this entire thing doesn't matter to you, then this phone is all good on your budget.
Cheers! 😀
(Disclosure: Starmobile (Starmobile Diamond) Logo/Images/Pictures has a respective copyright. I used it for demonstration purpose only.)
If something in your mind to comment or suggest, please let us know. In our efforts to provide detailed information, there is possibility of inaccurate contents. If you see any mistake or incomplete in our information, please don't hesitate to tell us. We will fix it immediately as soon as possible.
Related Links / Articles / Entries / References / Sources:
Starmobile – Diamond – Official Site