Samsung Pusha / Keystone 2 / GT-E1200T Gallery Images and Technical Specifications
by: Alodia Phan – jcyberinux.com


Well technically, this is not a Smartphone or any high end mobile phone. Just a basic phone with simple and compact design, actually, I find this phone very convenient to text and call without worries. (e.g. maybe someone might snatch your phone or pickpocket by somebody else)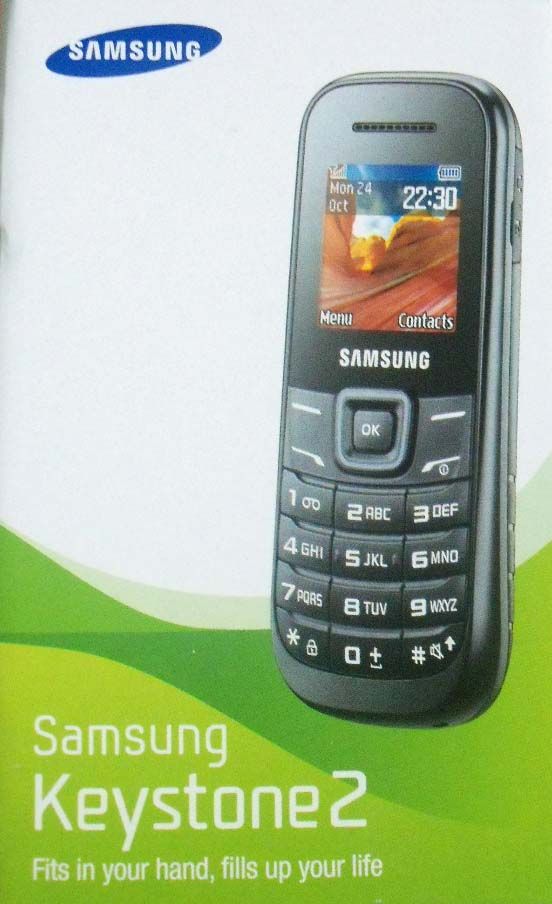 I'm not a big fan of Samsung Mobile Phones, just sharing some thoughts, I really looking forward to other basic phones but for now, I'm hook up with this one.
Here's the Technical Specifications :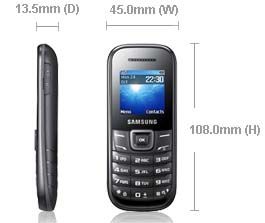 SIZE AND DESIGN
DISPLAY
Dimensions

: 108.0 x 45.0 x 13.5 mm

Display Type

: Color TFT LCD, 64k colors

Weight

: 65.10g

Size

: 128 x 128 pixels, 1.52 inches 

External key

: Alpha-Numeric Keypads, Navigation Keys,

(~119 ppi pixel density)
Ok button, Confirm/Cancel, Answer, Drop/Power button
Colours available: Black, White, Blue
SOUND, ALERTS, PLAYERS, RADIO
Alert types

: Vibration, MP3 tones

CAMERA AND VIDEO
Loudspeaker(Built-in Speaker)
Camera

: NONE

S20 Pin Earjack
Video : NONE
Audio Format : Midi, MP3 Ringtone
NETWORK, DATA, GPS, SIM, CONNECTIVITY
PIM, MEMORY, KEYPAD, VOICE
2G Network

: GSM (900, 1800 MHz)

Phonebook (200 contacts)
WLAN

: NONE

Call records (depends to product memory)
GPRS, EDGE : NONE
Calendar, Calculator, Date & Clock,
Bluetooth : NONE
Alarm clock  / No Expansion Card Slot
Mini-SIM
System Memory : 16/32MB internal
USB: S20 Pin Connector
MAIN FEATURES (MESSAGING – APPS)
BATTERY / PERFORMANCE
OS – SGP
Removable rechargeable Li-Ion 800 mAh
CPU/Chipset  – 156MHz
Stand-by

: Up to 720 hours (2G) 

Bar Form Factor
Talk time

: Up to 7 hours (2G) 

SMS
Charging via S20 Pin Connector / power adapter
Released 2012
GALLERY IMAGES OF Samsung Pusha / Keystone 2 / GT-E1200T :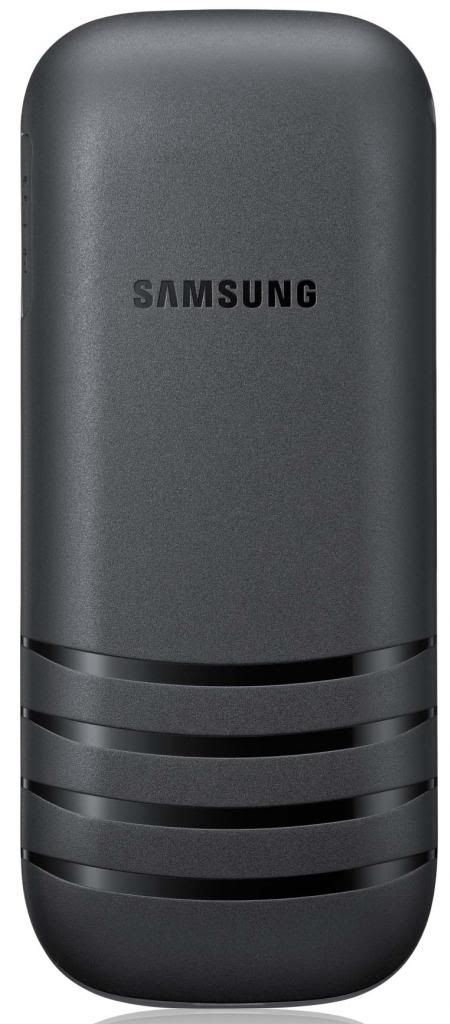 Cheers! 😀
(Note: Samsung (Pusha/Keystone 2/GT-E1200) Logo/Images/Pictures has a respective copyright. I used it for demonstration purpose only.
If something in your mind to comment or suggest, please let us know. In our efforts to provide detailed information, there is possibility of inaccurate contents. If you see any mistake or incomplete in our information, please don't hesitate to tell us. We will fix it immediately as soon as possible.
BUY Samsung Pusha / Keystone 2 / GT-E1200T AT AMAZON US

Related Links / Articles / Entries / References / Sources :
Samsung – GT-E1200 – Official Site