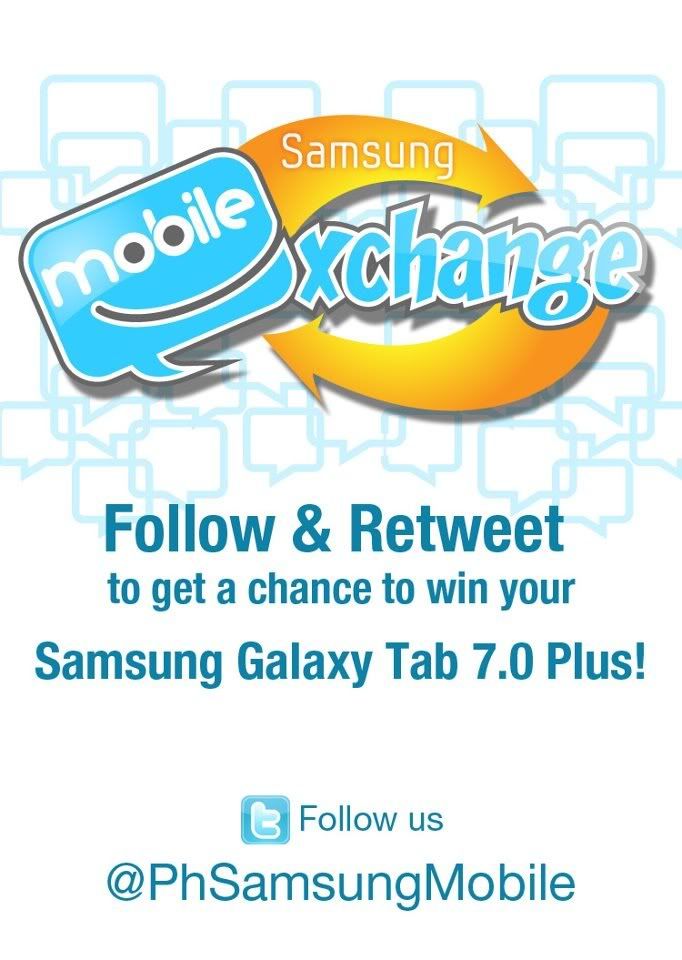 Samsung Galaxy Tab 'Mobile Exchange'
Follow, retweet and be tagged tweets from @PhSamsungMobile to get your Samsung Points!
Get points for every tweet you send, and earn even more when it's retweeted! =)
For further reference:
The Googly Gooeys
David Guison
unbox
blog.DITZ-REVOLUTION.net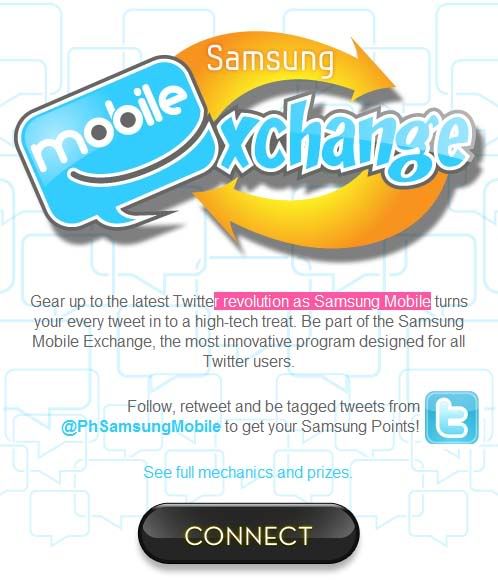 Get Rewards and Points at Samsung Mobile Exchange NOW!