Samsung Galaxy Tab – Mikey Bustos, Find out what is the Pinoy's Negation technique when receiving compliments!.
Can you relate to this? Mikey Bustos observes how Filipinos receive compliments.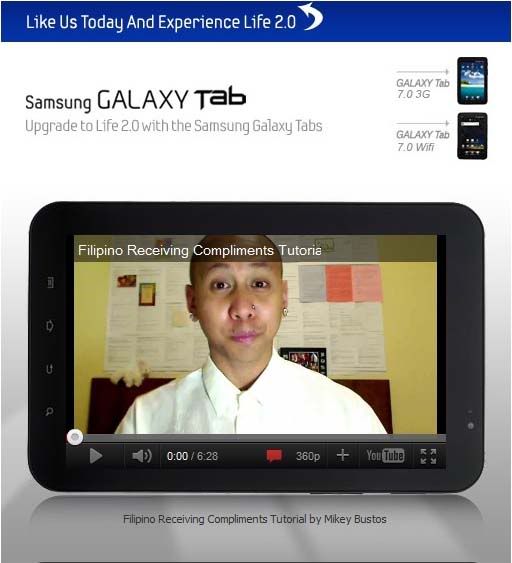 Everyone loves to receive compliments in life! The Filipino is a unique and complex being, however, in the manner in which we receive compliments, so unique in fact, that we had to create a tutorial exploring the multi-dimensional reactions to compliments given to a Filipino. Hope you enjoy the video featuring the Samsung Galaxy Tab 10.1 ! 🙂 -Mikey BustosHave fun, like and share this super funny video of Mikey Bustos!