Samsung Galaxy Gear – 2.5 inch OLED Screen Android Smartwatch, buzzing all over the net (rumors or not, leaks specs and images)
Do you have a Smartphone? Let's just say Samsung Galaxy Smartphone on your hand. What if, that Smartphone can be possibly a Smartwatch? Or let's just say a Smartphone with just a small screen on your wrist.
Since it was buzz all over the net that Samsung, the South Korean Tech Giant has something to offer with that perspective. As they called it, Samsung Galaxy Gear Smartwatch, a 2.5 OLED touchscreen with a resolution of 320×320 pixels, and with some rumors specs such as, Samsung's dual-core Exynos 4212 processor clocked at 1.5GHz and Mali-400 GPU inside.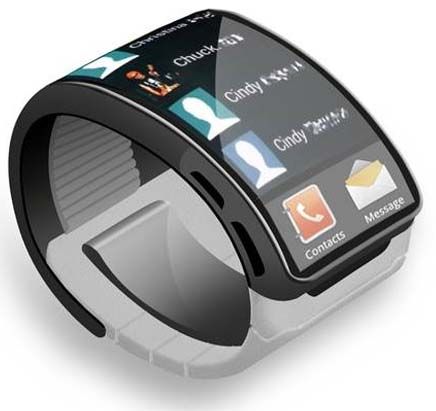 The Smartwatch said to be integrated with NFC Chip, with a camera, Bluetooth connection, mic, and integrated speakers. The Smartwatch is running on an Android 4.1 / 4.2 OS platform, and about the release of the Smartwatch brand colors, which is available in white gold, white, grey, orange and black.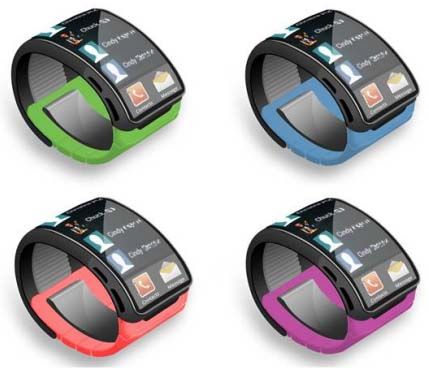 As for the other details about the revelation, it will announced on September 4 at the IFA 2013. Having said the relevation of the Smartwatch, the following of it, is the release and availability on the market by Q3 or Q4 of 2013. About the price and availability in the Philippine market hasn't yet announced. We will get an update and more details soon. So stay tuned!
(Disclosure: Samsung (Galaxy Gear Smartwatch) and Android OS, Samsung UI Info/Logo/Images/Pictures has a respective copyright. I used it for demonstration purpose only.)
If something in your mind to comment or suggest, please let us know. In our efforts to provide detailed information, there is possibility of inaccurate contents. If you see any mistake or incomplete in our information, please don't hesitate to tell us. We will fix it immediately as soon as possible.
Related Links / Articles / Entries / References / Sources:
Technave.com