How to Root and Unroot Sony Xperia Sola Android 4.0.4 Ice Cream Sandwich
(Note: This walkthrough is tested on Sony Xperia Sola with Android 4.0.4 Ice Cream Sandwich Operating System, used this tutorial on your own risk. I'm not held responsible for any loss or damage it will do. This tutorial provided with your responsibility that can void the warranty of your phone.)
Requirements :
PC / Laptop / Netbook /Notebook
Installed Sony PC Companion for the Xperia Sola Driver (click here to download)
*Enable USB Debugging Mode
*Disable any Anti-Virus Software Installed on your system, as noted, for some reasons; it blocks the operation on rooting.
*Unplug any USB Devices except and only Sony Xperia Sola can be plug-in on the USB slot during rooting process (for only precaution)
Before to start the Rooting and Unrooting Sony Xperia Sola:
1. This works ONLY with Sony Xperia Sola running Android 4.0.4. To check it, Go to Settings – About phone – see the Android Version area. If it's not updated to Android 4.0.4, then you need to update it officially by using Sony PC Companion.


2. Make sure that your phone have at least 50% battery charged before you begin.
3. Make sure you have installed phone drivers/software such as Sony PC Companion (download and installed it).
Let's get started (ROOTING THE SONY XPERIA SOLA WITH ANDROID 4.0.4):
1. First, you need to Enable USB Debugging. To do that,




Go to Settings – Developer Options – and then check the USB Debugging Checkbox (for Android ICS 4.0).
2. Download the Root_with_Restore_by_Bin4ry_v9_4.zip from this link click here. Save it and extract it to your computer.
3. Go to the extracted folder, double-click on RunMe.bat to start the process.



4. Type the number 1 and press Enter key to begin. From the command prompt, Follow the instructions carefully.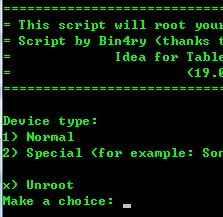 (Note: It will create a fake backup, click that then click Restore, wait for further instructions.)
After the rebooting of the device (may take two or three times), before the process of rooting on Sony Xperia Sola will be complete. Viola! Your Sony Xperia Sola is now rooted. 🙂
HOW TO VERIFY IF SONY XPERIA SOLA IS ROOTED:
1. From the Applications View, you can see that a new Application Superuser is added.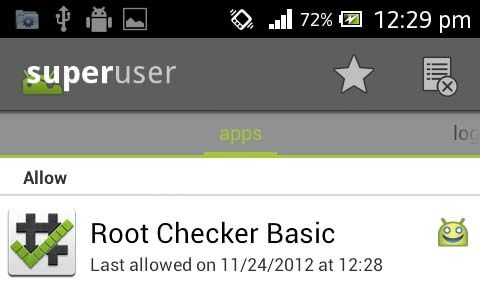 2. To verify that you have root permissions, download and install Root Checker Basic click here.
3. After the installation, tap the Root Check Basic to launch. (Note: It will ask for root permissions), tap Allow to launch the application. Then tap the Verify Root Access.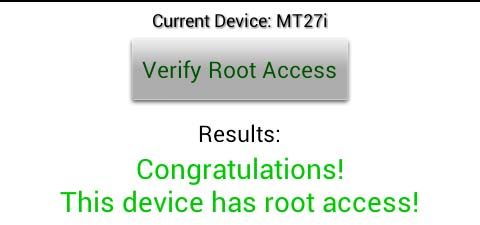 UNROOTING THE SONY XPERIA SOLA WITH ANDROID 4.0.4:
1. Used the said instructions on Rooting from 1 to 4 steps.
2. From the command prompt, type the word x then Press Enter Key.
Just wait for few moments, until it's already unrooted.
I hope this helps you out! Cheers! 😀
FAQ: Why root Android Phones? Because to maximize the usage of the Android Smartphones. You can install custom ROMS, other Non-Market Apps, use ChainFire3D for better gaming experiences, V6 Supercharger, maximize usage of memory/RAM, etc… But it voids the warranty of the phone. 😀
(Note: Sony Xperia Sola, Android OS, Android Apps, Photos/Logo/Images have a respective copyright. I used it for demonstration purpose only.)
BUY SONY XPERIA SOLA at AMAZON

Related Entries / References / Links / Articles / Sources:
Sony Xperia Sola Technical Specifications
Sony Xperia Sola – Gallery Photos and Review
Sony Xperia Go, Xperia U and Xperia Sola ICS update
Google Play Store – Root Checker Basic – Official Site
Sony PC Companion – Download – Official Site
Forum XDA Developers – Official Site – Root_with_Restore_by_Bin4ry_v9_4.zip