Watch Pacquiao vs Marquez live with a friend through the PLDT myDSL Watchpad contest!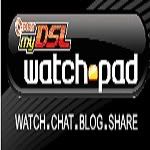 We're down to few more days before another fight of our boxing champion, Manny Pacquiao. And again, we're faced with this question: Do you want to witness the end of the story of these two rivals? Here's your chance to once score tickets to a special live screening of the fight!
Be one of the firsts to know who will reign as champion!
Visit http://www.jehzlau-concepts.com to get contest details.
Share this exciting news now!