Muji Philippines – Muji Beauty – MUJI Shampoo and Conditioner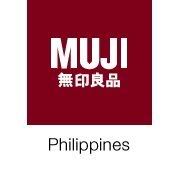 MUJI Beauty
Hey all you MUJI addicts out there! Save 20% on a pair of 400ml bottles of MUJI Shampoo and Conditioner. We've also got five variants to choose from: 1) Five Fruits, 2) Seven Herbs, 3) Seaweed, 4) Mild Natural, and 5) Mild, for any hair type and hair situation.
Awesome eh? Share this news to your girlfriends and go to your favorite MUJI store to grab these items now!
Get Muji Beauty – MUJI Shampoo and Conditioner Now!