GAME CONSOLES, GAMING FEATURES and OVERVIEW FOR 2013 – Playstation 4, Xbox 720, Project Shield, Game Stick, Oculus Rift, Razer Edge Pro
PS4 (Playstation 4)
Rumor or truth? The Sony Playstation 4 expecting to release this year, with new design, new features, power technical specs and faster response with rock solid GPU! 🙂 That gamers will total love it! It would be the year of the PS4!


(Disclaimer: Unofficial PS4 Image, this image is not yet official, we used this for demonstration purpose only)
XBOX 720
The Heat is on! The XBOX Gaming Console, more likely going to release its XBOX 720 this year. In respective of release PS4, it's a battle ground between the two leading gaming console nationwide. Expect new specs and features, more powerful than the previous XBOX and a whole new world gaming experience.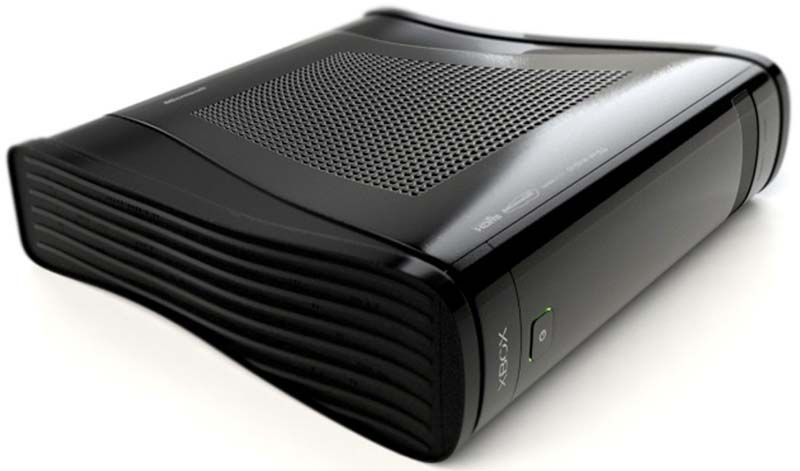 (Disclaimer: Unofficial XBOX 720 Image, this image is not yet official, we used this for demonstration purpose only)
PROJECT SHIELD (NVIDIA)
For there are gaming consoles were bigger, I mean you cannot carry it on your pocket and portable gaming consoles, were not so much faster and limited features.
Don't worry guys, NVIDIA launch its portable gaming console – PROJECT SHIELD. Play anywhere and experience the new portable gaming console, it has a Tegra 4 (Quad-core A15 CPU), has newly design full-size game console controller, 5-inch 720p retinal multi-touch display, integrated external stereo speaker, 802.11n 2×2 MIMO game-speed Wi-Fi for ultimate wireless and internet gaming experience, HDMI port to jack over your TV screens, Stereo 3.5mm headset jack in, a microSD slot, and powered Android OS Jelly Bean providing access for Android applications and games.


(Disclaimer: Official PROJECT SHIELD (NVIDIA) Image, we used this for demonstration purpose only)
OCULUS RIFT
You want something different? Take yourself to another dimension or see yourself a real time game and playing inside the box? That's why there is a VR or Virtual Reality. In the gaming world, it is not possible to have, because Oculus VR developed a VR gaming console – Oculus Rift. The Oculus Rift headset is the cutting edge of virtual reality for video games.
Although it might be developer kit stage, still its kinda cool to play with real action thru your own hands and feet. Imagine running thru an enemy or shoot an enemy on sight, with a rifle on your hands, virtually appealing isn't it? Pre-order from the Official OculusVR Store: US$300.00


(Disclaimer: Official Oculus Rift (VR) Image, we used this for demonstration purpose only)
Razer Edge Pro
Namely "The most powerful tablet in the world", demonstrate what a tablet can really do. It has a power pack features and specifications, The Razer Edge Pro is powered by Intel Core processors and NVIDIA GeForce graphics powering a 10.1" high definition multi-touch display, and a rugged high-speed solid state drive that screams incredible performance in a portable form-factor.
A heavenly tablet for heavy gaming tablet users. Has amazing specs; Processor: Intel Core i7 Dual core w/ Hyper Threading Base 1.9GHz / Turbo 3.0GHz, Memory: 8GB DDR3 (2x4GB 1600MHz), Video: Intel HD4000 (DX11), NVIDIA GT 640M LE (2GB DDR3, Optimus Technology), Display: 10.1" (IPS, 1366×768), Multi-touch HD display, Operating System: Windows 8, Storage: 128/256GB SSD (SATA-III), Network: Intel WLAN (802.11b/g/n + BT4), Other: Stereo speakers, Codec supports 7.1 (via HDMI), HD Webcam (front-facing, 2MP), Array microphones, Dolby Home Theater v4, USB 3.0 x1 (green, SuperSpeed), Audio jack (3.5mm, 4-pole, stereo out / mic in).
Definitely not your average tablet! Value range from the Official Razer Edge Store: US$1,299.99


(Disclaimer: Official Razer Edge Pro Image, we used this for demonstration purpose only)
Game Stick
"Putting Big Screen Gaming in your Pocket"! Another generation of game console that you can carry on your pocket to your friend's house. Typically, game console were big, but this one really did a great job on the conceptualization to be portable and convenient to carry and share to your neighborhood or friends. The idea is simple, before game consoles were always on a big TV screens and play all day long. But with this gadget, you can carry it easily, without worrying too much on wires and its bulk size. It can setup easily, fast and every portable out of your pocket.
Technical Specification? Well, you cannot it to traditional gaming console such as Playstation or Xbox, but with this small device, it can play Android games. Yes, you hear it, it is powered with Android Jelly Bean OS, Amlogic 8726-MX its Processor, has a Memory of 1GB DDR3 / 8GB FLASH, Wireless connectivity of WiFi – 802.11 b/g/n, Bluetooth LE-4.0, Controllers: Bluetooth, 3 mode controller: gamepad, mouse and keyboard with support for up to 4 controllers. Full 1080p HD video decoding, Support for XBMC & DLNA from Sept via optional firmware update and Support for iOS and Android mobile devices to be used as controllers. Value Range from $79 for basic pack, up to $159 for other additional accessories.


(Disclaimer: Official Game Stick Image, we used this for demonstration purpose only)
(Disclosure: Game Consoles, Tablets, VR, Android OS, Applications, Playstation, Xbox, Oculus Rift, Project Shield, Razer Edge Pro, Game Stick    Logo/Images/Pictures has a respective copyright. We used it for demonstration purpose only.)
Related Links / Articles / Entries / References / Sources:
PROJECT SHIELD (NVIDIA) – OFFICIAL SITE
OCULUS RIFT -OCULUS VR – OFFICIAL SITE
Razer Edge Pro – Razer OFFICIAL SITE
Game Stick – OFFICIAL SITE
Sony PLAYSTATION – OFFICIAL SITE
Microsoft XBOX – OFFICIAL SITE