Easy Battery Saver, an Android App that easily and intelligently extend the battery life and performance by 2Easy Team
by: Revengsky Joseph D. Reyes (a.k.a rjdreyes – jcyberinux.com)
Attention: Internet Connection required. Download it via Google Play Store.
Recently, I post about GO Power Master (a battery saver app for android) and it features, and now another battery saver app for Android which also recommended by many Android Smartphone users – Easy Battery Saver.
What is Easy Battery Saver / Features? Easy Battery Saver is a powerful yet easy to use power manager app specifically designed to extend battery life and optimize using habit. It saves your battery by intelligently dealing with phone's network connectivity, screen time out and screen brightness. What's more, the considerable sleep schedule setting will save your battery when you are sleeping. Easy Battery Saver is easy to use by four preset saving modes and advanced customized mode. Just choose one mode, the battery problems will go away.
Features: General Saving Mode, it has the basic network control, screen control and the sleep schedule to meet your normal battery saving needs. Intelligent Saving Mode, it has the eight different controls and runs intelligently to save more battery than general saving mode. Super Power Saving Mode, it can keep your phone's standby time as long as possible; you won't have to worry about whether your phone dies at crucial moment due to running out of battery any more. Advanced Customized Mode, it is the best choice for fanciers; you can set all the values as you like, let your phone running in your way. Normal Mode, it will do nothing for your battery. Tutorials are also available to guide you on how to use the app.
Review: Give thanks to the author/developer because it's a free Android Application for your Battery saving needs. The Easy Battery Saver makes easier (for my opinion), because of its tutorials or easy to follow guides on how to setup your battery saver mode. If you have many applications running on your phone, it will be best to use this app.
See the sample screenshots: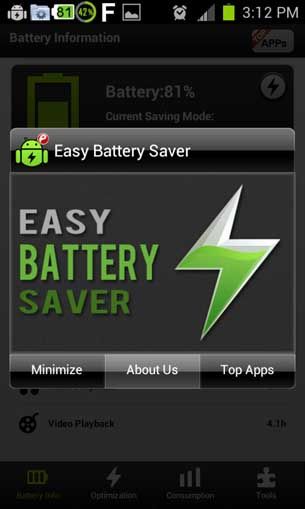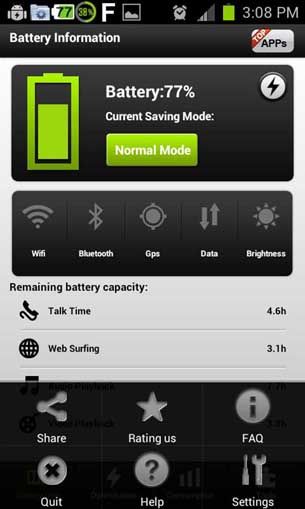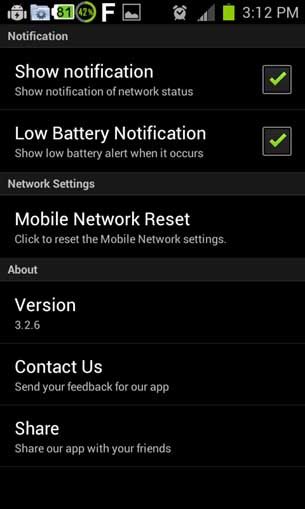 For more info and to download Easy Battery Saver visit the Google Play Store or simply click here.
Cheers! We hope this tip helps you out! 😀
(Note: Tested on Samsung Galaxy SII, Sony Ericsson Xperia Neo V, and Sony Xperia Sola, it may work also on other Sony Xperia and Android Smartphones, but still I'm not sure about it. Just see for yourself, if you own one.)
(Disclosure: Sony (Sony Xperia Sola, Neo V), Samsung(Galaxy S2) and Android OS, Easy Battery Saver, Applications Logo/Images/Pictures has a respective copyright. I used it for demonstration purpose only.)
Related Links / Articles / Entries / References / Sources:
GO Power Master a Battery Saver for Android Smartphone
Easy Battery Saver – Official Google Play Store
BUY ANDROID SMARTPHONES AT AMAZON US: