CD-R KING Products – Home of Affordable Technology
By: Revengsky Joseph D. Reyes (a.k.a – rjdreyes – jcyberinux.com)
Last Week, I visited CD-R King Branch at Trinoma Mall, they have a large stock of affordable technology hubs and I think, I need to buy a USB Cable (I think it was microSD USB Cable) for my Samsung Galaxy Ace Smartphone.
Luckily, they have what I need, and it just cost me around Php 50.00, and I tested the unit and surprisingly work. The original USB Cable was around Php 600.00, which is too much for a USB Cable. I just need it to transfer my files, pictures and videos.
At service, you have to get a number in order the crew or staff serves you. Usually, it is on the optical disc plate and being called one by one. It was fast, but the line for payment indeed taken more time. Maybe you have to wait at least 10 to 15 minutes, after that you are done. 😀
I think, if you don't have any appointments, or anything rush to leave immediately, which is a good enough reason to wait, to have a less expense item(s).
Upon waiting, I discover newly products of CD-R King, they have an electric fan in the name of "STARK". They also have electronic weight measurement (If I was not mistaken – see the pics).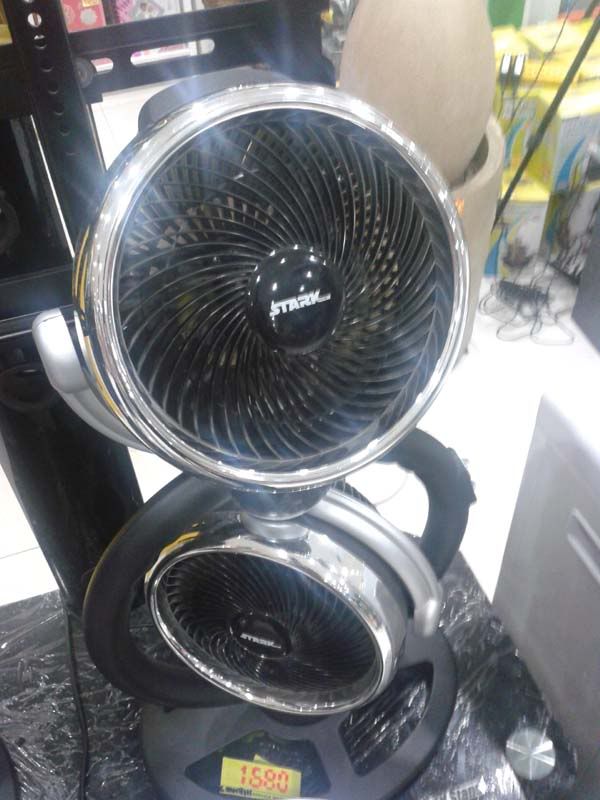 They also have STARK Refigerator. Sweet! 😀


What the… a Trendmill? 😀
And the last I saw, was the Comfortable Massager Chair. Holy Jesus! 😀
So I think CD-R King, not just a technology hub store, but also for living showcase and life style center or a Big Warehouse Supplies for all your needs. Just imagine they have LCD TV and a Desk, etc… Maybe next time I visit, they have a Car Named CD-R King. 😀 (just kidding) or Possible? ^_^
Related Entries / Reference :
CD-R King Official Site