CCLEANER – A Number One Disk Cleaner for WINDOWS
by: Revengsky Joseph D. Reyes (a.k.a. rjdreyes)



As an IT Professional, I need a tool that is very sufficient on cleaning or removing those temporary files roaming around in temporary folders or in internet files or even in recycle bin.
When you used Internet Programs such as Internet Explorer, Firefox Mozilla, Opera, Google Chrome, etc. it uses temporary internet files, and sooner or later, you don't need it anymore.(In this case, it consume more disk space or usage).
Another instances is that, when you need some disk space, and you didn't notice that you got a lot of unnecessary files on your recycle bin. Those files needed to be remove or clean up.(Again, it consume more disk space or usage).
You need to clean up here, remove over there and click over there, a task full to handle.
All you need is a single touch to do the removing or cleaning. CCleaner does that!
CCleaner is a perfect utility software that you can count on. I already using it for couple of years, and it didn't let me down and still getting better with new updates.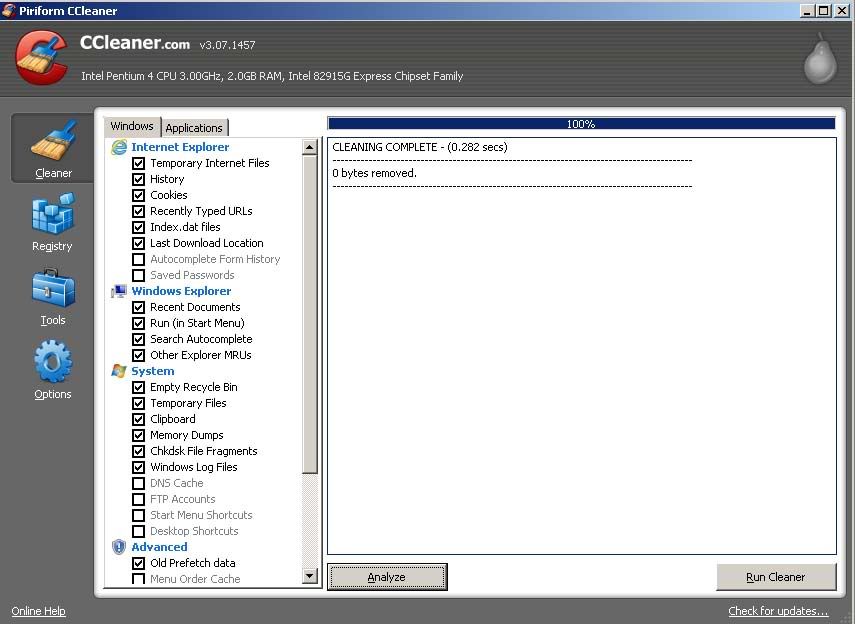 Just Run Cleaner and CCleaner does the removing and cleaning unnecessary temporary files for you! This includes : compression of old files, downloaded program files, removal of unused applications, setup log files, applications logs and cache, offiline files, temporary windows and internet files.
It has Registry Cleaner, that clean or remove unused or unnecessary registry that causes issues on your Windows Registry. (Note : Used this if you know what you're doing on your Windows Registry).
Also it has an Uninstall Cleaner, that can uninstall your application or programs that you didn't use or you wanted to remove.
CCleaner, is 100 % FREE. So for me, A Total and Number One Cleaner for WINDOWS!
Related References:
CCleaner Official Site
Download Ccleaner Official Site