For those tempting to change your BlackBerry to Android Smartphones but couldn't leave your BB Smartphone because of your BBM contacts. No worries, because BBM app comes preinstalled to LG Smartphones and available to all Android Smartphones (download via Google Play Store).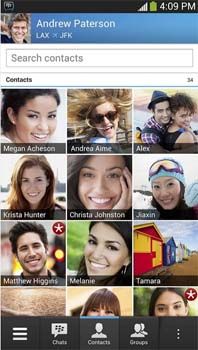 Images from Google Play Store – BBM
BBM is a premier mobile communication service that gives customers privacy, control and immediacy as they chat with their contacts – either one-to-one, in multiple chats or as part of a BBM Group. BBM's Delivered and Read statuses, as well as message-in-progress notices, keep people engaged and active in their conversations.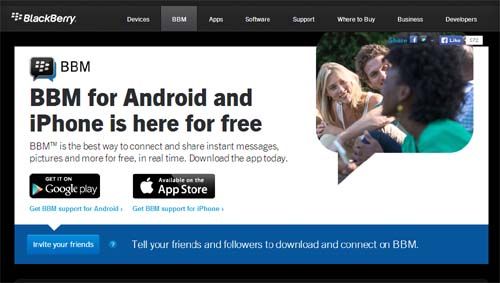 Screenshot from BlackBerry – BBM – Official Site
BBM lets users share files such as photos and voice notes, as well as update their profile and status with ease. Up to 30 people can connect as a BBM Group to chat and share photos, calendars and other files or documents.
Every BBM user has a unique PIN tied to their BlackBerry ID that helps maintains their privacy. Users never have to give out their phone number or email address to begin chatting with a new or casual contact.
The BBM experience will continue to evolve for Android and iPhone® users in the coming months, with updates that will include support for BBM Channels, a new service that connects BBM users to communities of shared interests in a very engaging and intimate manner, as well as support for BBM Voice calling and BBM Video calling.
(Disclosure: LG, BBM, Google Play Store, Android, Apps Info/Logo/Images/Pictures has a respective copyright. We used it for demonstration purpose only.)
If something in your mind to comment or suggest, please let us know. In our efforts to provide detailed information, there is possibility of inaccurate contents. If you see any mistake or incomplete in our information, please don't hesitate to tell us. We will fix it immediately as soon as possible.
Related Links / Articles / Entries / References / Sources:
BlackBerry – BBM – Official Site
BlackBerry Press Release – BBM TO COME PREINSTALLED ON LG SMARTPHONES – Official Site
Google Play Store – BBM App – Official Site
iTunes – BBM App – Official Site