BANANA PEEL on my Foot Wear
by: Revengsky Joseph D. Reyes (a.k.a rjdreyes)
Yesterday, I bought a slippers on Banana Peel Store, the slippers were light and durable, so I give it a try and it's good on my feet, specially its like I'm not wearing any slippers at all.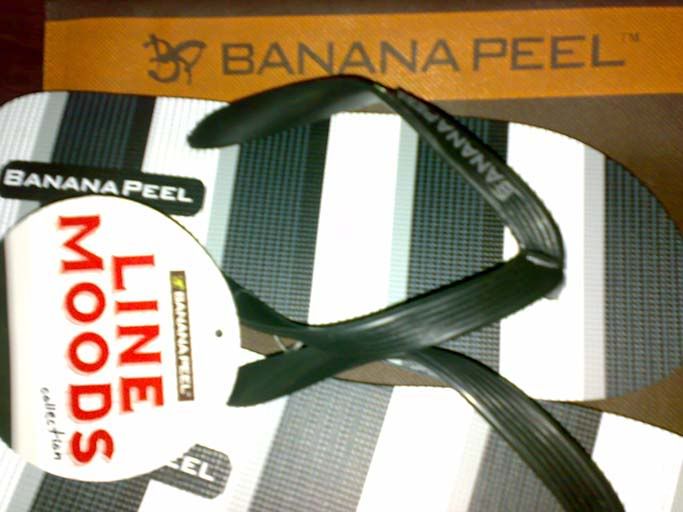 It cost around Php 350 pesos, I like the design with the black and white strips. They have wide variety of designs to choose from. Price ranging from 350 pesos to 800 pesos (If I'm not mistaken), I think it depends on the style and design of the slippers.
Related Enteries / References :
Banana Peel – Official Site