Technology and Art in one with the Alcatel One Touch Insight 933D


Another Alcatel One touch you going to love, combined with technology and art with the new ALCATEL ONE TOUCH INSIGHT 993D. Explore and experience the beauty and the performance of the alcatel smartphone. What best for this phone it has a dual-sim functionality that suit your personal and business needs.
The ALCATEL ONE TOUCH INSIGHT 993D has a sleek and excellent design. With 4.0'' WVGA capacitive touchscreen display, for entertainment sensation of watching video streams and movie player.
Upon the release of the phone, it has an Android Operating System 4.0 Ice Cream Sandwich, that comes into play for faster and smooth performance of the phone to the user.  It runs on a 1Ghz processor, for better response and enjoyment on application launches and especially when browsing the web, playing applications and other entertainment stuff.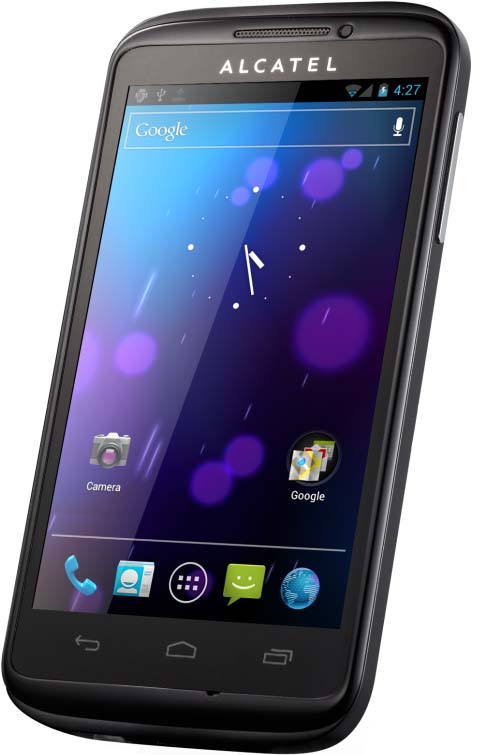 The ALCATEL ONE TOUCH Insight 993D has a highly responsive user interface and a .3mm touch lens for smoother navigation. The capacitive touch of the phone makes it easier to type messages and browse through photos. Data and Network Connectivity is also a key function among smartphones, with the DLNA (Digital living network alliance) feature, which enables you to share multimedia files over platforms. It also has powerful Bluetooth and Wi-fi capabilities that suit your needs to share and maximize your web experience.
In need of quality pictures and video? The Insight 993D is pack with 5.0 megapixel camera with LED flash light for better picture and video captures. It has a front-camera, for video call and chats.

Files needed to be secured and safe? With the One Touch cloud back-up, back-up and stored your important files, no matter how big the files may be. Download unlimited applications with the Google Playstore. Thinking about low storage capacity, don't worry about that, it has an internal 4GB ROM memory / 3GB internal memory for user usage consumption, plus supports expandable external storage up to 32GB MicroSD card memory. The phone has a G-sensor feature that gives a better gaming experience, on such games like car racing or maze.


ALCATEL ONE TOUCH INSIGHT 993D is available at mall and local mobile store in the Philippine market price of 9,990 pesos.
Cheers! 😀
(Note: Alcatel One Touch Logo/Images/Pictures has a respective copyright. I used it for demonstration purpose only.)
Related Links / Articles / Entries / References / Sources :
ALCATEL ONE TOUCH INSIGHT OT-993D Technical Specifications
ALCATEL one touch – ALCATEL Philippines Official Site